New Luxury Packages and Upgrades Available on the 2018 Ram 1500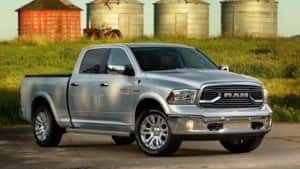 The Ram 1500 portrays ruggedness and excellence all in one beautiful full-size truck. With its luxury interior, unique frame, and unmatched capability, there's no wonder why it's a crowd favorite for truck lovers in Peoria, Morton, and Bloomington. Central Illinois Ram fans, prepare for new upgrades and even new packages in the 2018 Ram 1500, soon to be available at Uftring Chrysler Dodge Jeep Ram in Pekin! Here are a couple of updates coming to this luxury full-size pickup in 2018.
The Big Horn Black Package
The "Big Horn" line of Ram 1500s are an extremely popular full-size truck because of their tough design and handy capabilities. The 2018 model will include a brand-new "Big Horn Black" package. This Ram will be offered exclusively in black. So, whether you love the color or you wish to add tough to more tough, this package is the one for you. It will include an all-black exterior. That means a black grille, black wheels, and even black headlamp bezels. You will stand out while being mysterious in this sleek new model. The Big Horn Black Package starts at $44,290.
Ram Sport Upgrade
Another popular model among Ram lovers is the Ram 1500 Sport Edition. It's sleek twist on a tough classic makes it more approachable for the everyday city driver, while its still tough persona makes it acceptable for the everyday laborer. The 2018 model will display a "refreshed appearance" with a completely redesigned front-end. The grille will feature the fan-favorite R-A-M lettering that matches the body color for a monochromatic feel that enhances the brand. This new full-size pickup will be available in many different colors including Blue Streak, Bright White, Delmonico Red, and many more. The 2018 Ram 1500 Sport starts at $44,395.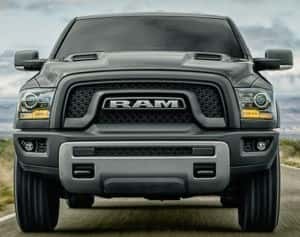 Ram fans, there's a lot to look forward to in the new model year. With its many packages available and its original upgrades, it's no question that the new 2018 Ram 1500 will spark a lot of interest. And they'll be available for you to pick up at Uftring Chrysler Dodge Jeep Ram in Pekin soon!