Jeep Grand Cherokee and Chrysler Pacifica Granted 2017 Ideal Vehicle Awards
Both the 2017 Jeep Grand Cherokee and the 2017 Chrysler Pacifica were named by AutoPacific among the 2017 Best-in-Class. This Ideal Vehicle Award is based on exceeding customer expectations, transformed frame details or innovated features, and overall capability of the vehicle itself. This is the seventh consecutive year that the Jeep Grand Cherokee has won AutoPacific's Ideal Vehicle Award for the mid-size segment. This is the first year, however, that the Chrysler Pacifica has won in the minivan segment, which is a promising feat to say the least.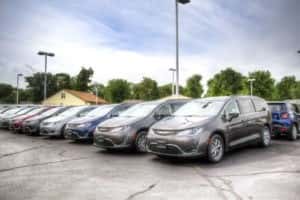 The new Chrysler Pacifica is the best-selling van on the lot at Uftring Chrysler-Dodge-Jeep-Ram in Pekin. Needless to say, the reason is evident. George Peterson, president of AutoPacific, exclaimed that "The Pacifica is the minivan that most closely meets the expectations of its buyers… As the inventors of the minivan 35 years ago, the Chrysler Pacifica shows Chrysler designers, planners, and engineers understand minivans best." This redesigned, reinvented minivan introduces new features across the board. From the overwhelming number of safety and security features to the aspects of both entertainment and comfort, it looks like this versatile and technological vehicle is here to stay on top.
Whether it's the loyal fanbase that the Jeep brand has accrued in its 75 years, or its the consistent innovations year in and year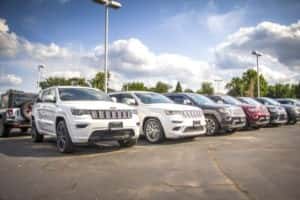 out, one thing is certain: the Grand Cherokee is a fan favorite. From its flawless frame and classy interior to its multi-terrain capability and various features inside and outside the vehicle, it's no wonder why this SUV leads the pack. "Its excellent design, capability and breadth of the product offering contribute to Grand Cherokee's award-winning ways."– George Peterson.
Looking for a new SUV or Minivan in the Peoria area for you or your family? Stop into Uftring Chrysler-Dodge-Jeep-Ram in Pekin today and pick up a new Pacifica or Grand Cherokee. The accolades speak for themselves; they're the best in their class!